Periodizing the eras of European history is a useful way of studying and understanding European history as it helps one to remember more monumental chunks of that history and make simple associations among the elements within those chunks.
It can also be misleading for a number of reasons. Not all works or events within a given period will necessarily share an enough similarity to make their grouping easily understood.
An example of that issue is in the period of the Renaissance, if one compares for example the work of Desiderius Erasmus with that of his Italian contemporaries. What is most apparently lacking in the former is the spirit of classical antiquity, in particular that of Rome, which makes the word Renaissance (Rinascimento) so apt for the Italians and, for example, the works of Montaigne.
Another criticism of the periodization of history is that it obscures continuity between eras, perhaps even causes important influences to be lost or forgotten as they do not fit into the constructed scheme.
For an example of this one could point to the relatively unheard of, at least by non-Italians, Sicilian vernacular poetry which would come to have a great influence on Petrarch and Dante, among others. It was also a member of the Sicilian school, Giacomo da Lentini, who is credited with the creation of the sonnet.
The most glaring issue, from my perspective, with this method of classification is highlighted by the period of roughly the mid-16th through the 17th century for which a number of different categories are used, namely the Renaissance, Reformation, Baroque, and the Scientific Revolution. The problem is that these diverse trends can be hard to square in the mind of students of European history.
It is true that, for example, Baroque refers mainly to an artistic style, whereas the Reformation refers to a split and reorganization within the church system of Europe, so that one might say there is really no issue at all. Insofar as it is the reality, it is true, but the problem is rather that by breaking a single period into a number of independent trends, the student risks being unable to conceptualize the period as a whole.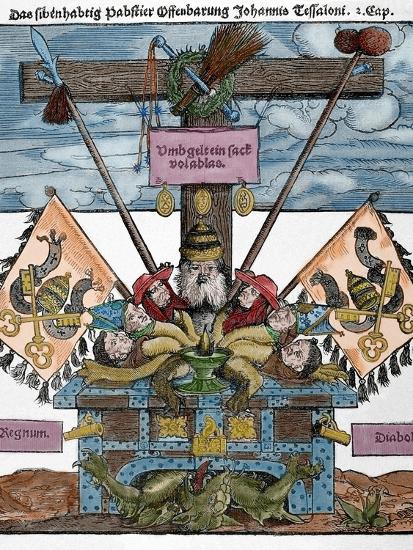 So, while such periodization is entirely acceptable for highlighting specific events and trends in a period, it becomes less helpful for seeing a time as a unity. Such a defect might be remedied by seeing the Baroque as tied to the Counter-Reformation within the catholic church. Nonetheless one must be careful that by the use of periodization one does not rather obscure than illuminate what is under consideration.
Still, despite these and many other criticisms, I would defend the practice of periodizing history if only because it is a useful aid, if accompanied by some minor cautions, to learning about and discussing the history of Europe. It operates as a schema to which additional considerations and nuances can easily be added.